RETURN & EXCHANGE
All items ordered on this webshop will be shipped either with PostNL or DHL. In the next overview you will find more information about shipping prices and delivery days.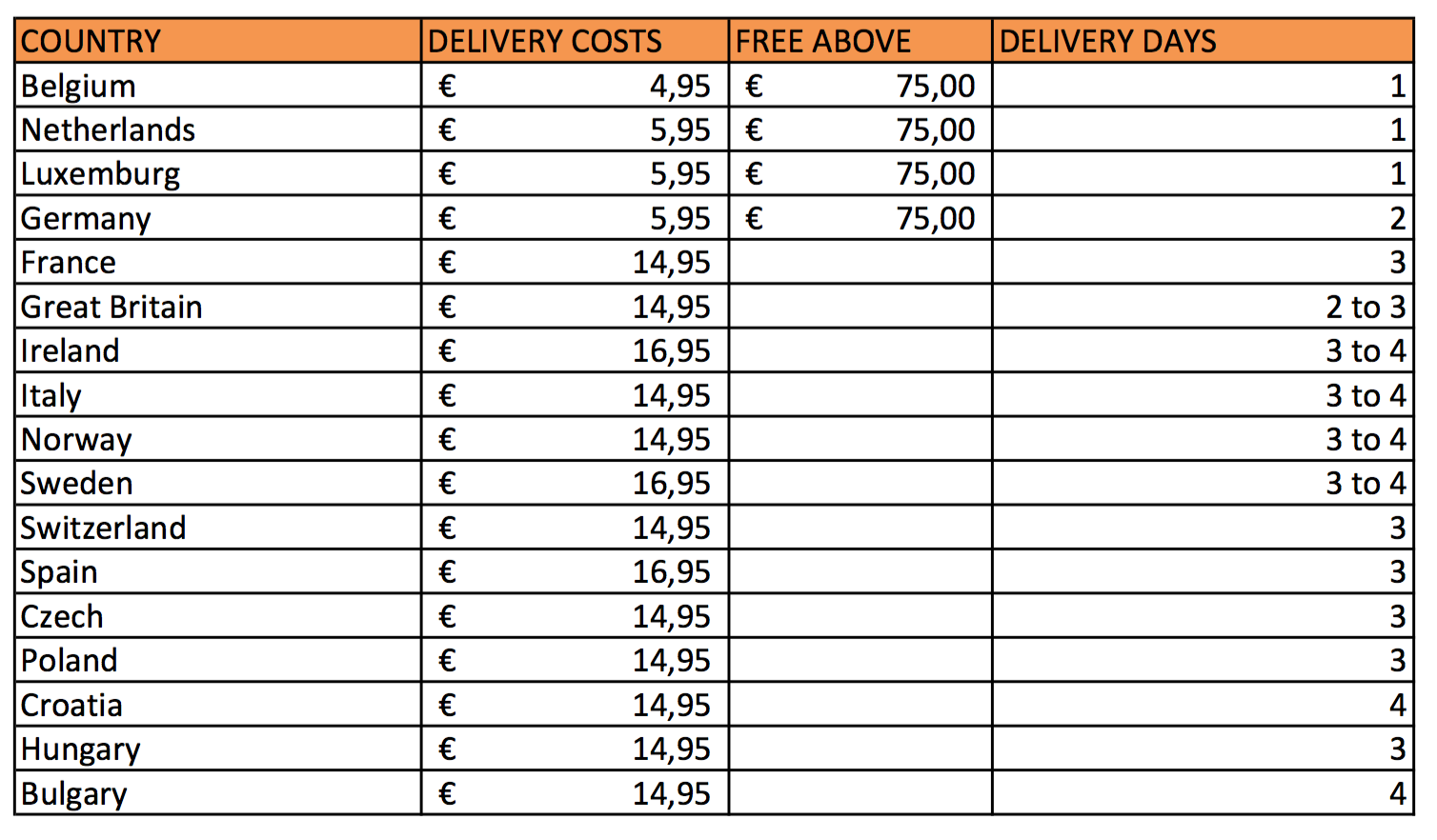 We do our very best to deliver perfect products. Should an item nevertheless not meet your expectations, you can submit a return within 14 days after receipt of the order, but only when:
1. Your return shipment is properly packed.
2. The products are in neat conditions.
3. Items are in original packaging.
4. Items are unworn and undamaged. If so, costs can be added to your account.
Please note that return costs are for your own account.  
Exchanges

If you wish to exchange, the exchanged product will send to you free of charge. Shipping costs for returning the exchange product are for the buyer. 
Return and refund processing
Within 14 working days after receiving a return product in its original state IMODA SHOP will refund the paid product excluding the shipping costs straight to your bank account. 
IMODA SHOP will look within 14 working days after a product is returned in good condition, the paid purchase price, excluding shipping, refund directly into your bank account (if paid via iDEAL is transferred or itself), or to the credit card company to the amount. From the moment IMODA SHOP the purchase price refund must be taken into account with 2 or 3 days processing time via the payment system Multisafepay.
This will also apply sale purchases. 

Return orders for HOLLAND can be send to:

TOTAL LINGEN
T.A.V. IMODA SHOP
Kempenweg 110
6002 SX Weert

Return orders for BELGIUM can be send to:

IMODA SHOP
Leemkuilstraat 21
3660 Opglabbeek
Belgium
Do you have a question about a return or an exchange? Send an email to [email protected] and we will answer you as soon as possible.


BewarenBewaren
BewarenBewaren
BewarenBewaren
BewarenBewaren